Everyone Loves To Play
I have to admit that one of the best ways to spend some good time with friends is to spend it with a board game. People like playing games. Playing games makes us feel happy and maybe sometimes a bit upset when we lose a game. However, that's life and all of us get this experience in our real lives as well. Games lead us through entire life. We begin playing in our early childhood as it is one of the most engaging and effective ways to learn new things.
I love learning through games and even my personal experience shows that it's really effective. Russian is my second native language, but I have never learned how to fluently read in it. I do recognize Cyrillic characters, but my reading level is similar to the level of a second-grader. Once, I have participated in a small and cozy party. A colleague of mine brought a card game – "Alias". Since she is a Russian language teacher, it was all in Russian. I definitely was going to challenge myself. The key factors like competition and engagement incredibly accelerated my low reading skills. It is incredible, how learning through the game might be a really powerful and engaging tool for learners. Moreover, one of the biggest advantages of playing games, is that they help us escape from our routine and get some exciting experiences.
Photo by Andrey Metelev on Unsplash
Our motivation to win points in the game generates signals in the brain's reward system that are similar to those produced by our attraction to many other pleasures such as food. (Koepp 1998) Resource
Here are some interesting insights on people playing digital games in the US, shared by Eugen Eşanu. "Gamification: Understanding The Basics":
69% of all heads of household play computer and video games;
97% of youth play computer and video games;
40% of all gamers are women;
One out of four gamers is over the age of fifty;
The average game player is thirty-five years old and has been playing for twelve years;
Most gamers expect to continue playing games for the rest of their lives;
This kind of statistics might seem shocking at some point. On the other hand, this shows how much people are engaged with digital games. What if those games would be really beneficial for the players, e.g. teach some useful real-life skills, new language, geography and so much more. Jane Mcgoligan (a digital game designer, who makes games for 10 years) has some good ideas on how gaming can make a better world.
Gamification in the classroom
"Games in the classroom help teachers to connect with their students" Kip Glazer "Game Creation as a Learning activity for students."
MJ Linane has emphasized ways of gamification making students feeling happy. He also suggests celebrating students learning by using some elements from the games as rewards.
He thinks that learning isn't always rewarding, and students do learn very often because they have to. The author suggests making learning a game or competition and celebrating students' efforts by rewarding them with virtual badges. Moreover, by receiving a virtual badge students get a visual cue of their achievements, which helps them grow and make connections with the gained knowledge. It acts as a "memory bookmark".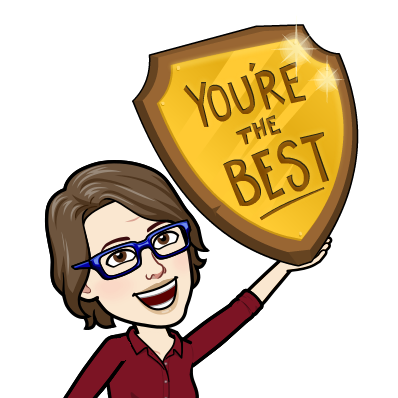 The opportunity for improvement is one more benefit of digital games, that can be used in the educational process. When playing a game, you have a big chance to lose and start over. This means that gaming is a constant process of playing, losing, learning a mistake, and playing again, and therefore, improving skills this way. However, by learning and completing a task or taking a test, students usually don't get to look back at the mistakes and try again. In most cases, students are preparing for the next one. Using gamification in education will not only engage students to learn but will encourage them to learn better.
"Gamification is not simply playing games in class….gamification goes beyond" MJ Linane – "3 Ways Gamification Will Make Your Students Happy"
Gamification vs Game-based Learning
I am currently working on the research for my final COETAIL project about Game-based learning and Gamification concepts. I try to dig deeper to understand how these concepts perform in education. Therefore, my biggest question is – "What is the difference between Game-based learning and Gamification?"
This infographic that I found at elearninginfogrphics.com compares Game-based learning and Gamification concepts. These two concepts are similar and different at the same time.
Gamification vs Game-Based Learning visual
My final project is more likely to be a hybrid model of both concepts. I am going to include a set of tasks, rewards for the completed tasks, levels, characters, settings representing the game environment.
…most school-age children, when playing a video game of their choice, can pay attention for hours,  will choose harder over easier tasks, and learn new cognitive game skill at a ferocious pace. Scott R. Garrigan.
Why are Games so Attractive?
According to the Malone and Lepper research, the intrinsically motivating elements making students want to return and play a game, again and again, are – challenge, curiosity, control, and fantasy.
Challenge – player accepts the challenge as it would be an individual goal that motivates him to meet the challenge.
Curiosity and Surprise – every player is curious about surprises in the game that can come together with the next game level 0r step.
Control – games differ by providing a variety of controls to the players – choosing a level, avatar, tools, or even ending the game.
Fantasy – Giants, Pirates, Characters from the fairy tales, Animated characters, etc., all these game characters as well as environments are making games even more attractive.
Anyone will agree – children are the best experts of digital games. I was curious about the elements that make the digital game attractive and fun, so I have asked my students about that. Here is the list of the elements:
– missions – student prefer challenges;
– customizing option – students like to customize their characters,  gadgets, transportation, environment, etc.
– peer comments and interactions or social interactions;
– rewards – students like to be rewarded with coins, points, badges, etc.
– environment – similar to Minecraft or Roblox,  Planet of cubes for younger students (Gr. 2 – Gr. 3). Fantasy, fiction, or sci-fi for older students (Gr. 4- Gr. 5)
– "Leader Boards" – students like tracking their progress as well as compare it with other students they know in person.
Similar elements are emphasized in the research about Learning Media and Technology by Paul Howard-Jones and other authors.
A New Version of the Monopoly?
Take a look at the example below which I found on Keri Lee Beasley's website. The visual caught my eye because it looks like a famous board game – Monopoly. This board game was created for "Media Mentor Month" – a global education initiative designed to help parents develop a positive relationship with their children around digital technologies. Using this game-based format is a great and attractive way for parents to play/discuss media importance and impact to students' learning by the representation of a board game that contains colors and icons, that attract to explore. If I was a student, I would like to play it right away.
"Gamification is "taking game elements and applying them to a non-gaming context." Brett Terrill
Gamification is Everywhere?
Before digging deeper into the concept of Gamification, I was sure it is related to education only. However, some facts surprised me after reading this article about gamification concepts and the ways they are used in business (E-learning Industry). For example, when shopping in a grocery store I receive some stickers, that provide me a discount for buying certain items. Moreover, I collect the stickers in my booklet for stickers, provided by the same grocery store. Sound familiar? I've seen this in my Kindergarten class but never thought about the connection 🙂
In order to find out more about gamification, I've signed up for a Coursera course ran by Kevin Werbach, a professor at the Wharton School of the University of Pennsylvania. He has defined gamification as the process of our learning from games. Elements like badges, point systems are being used to reward a player/learner or even consumer for his achievements/shopping. For example, your SmartWatch is a great model of how gamification is being used in business. You thrive to walk and move more in order to achieve your goals and get awarded with a trophy. Eventually, you earn an appropriate badge and change a role in a game 🙂 Just like kids in a digital game. And of course, you buy a SmartWatch to play that game and feel happy about that.
Photo of my personal weekend gamification activity
"Circumstances where something involves some combination of game elements and game design that is for a purpose other than playing the game, that's gamification."
What is your favorite game?
More